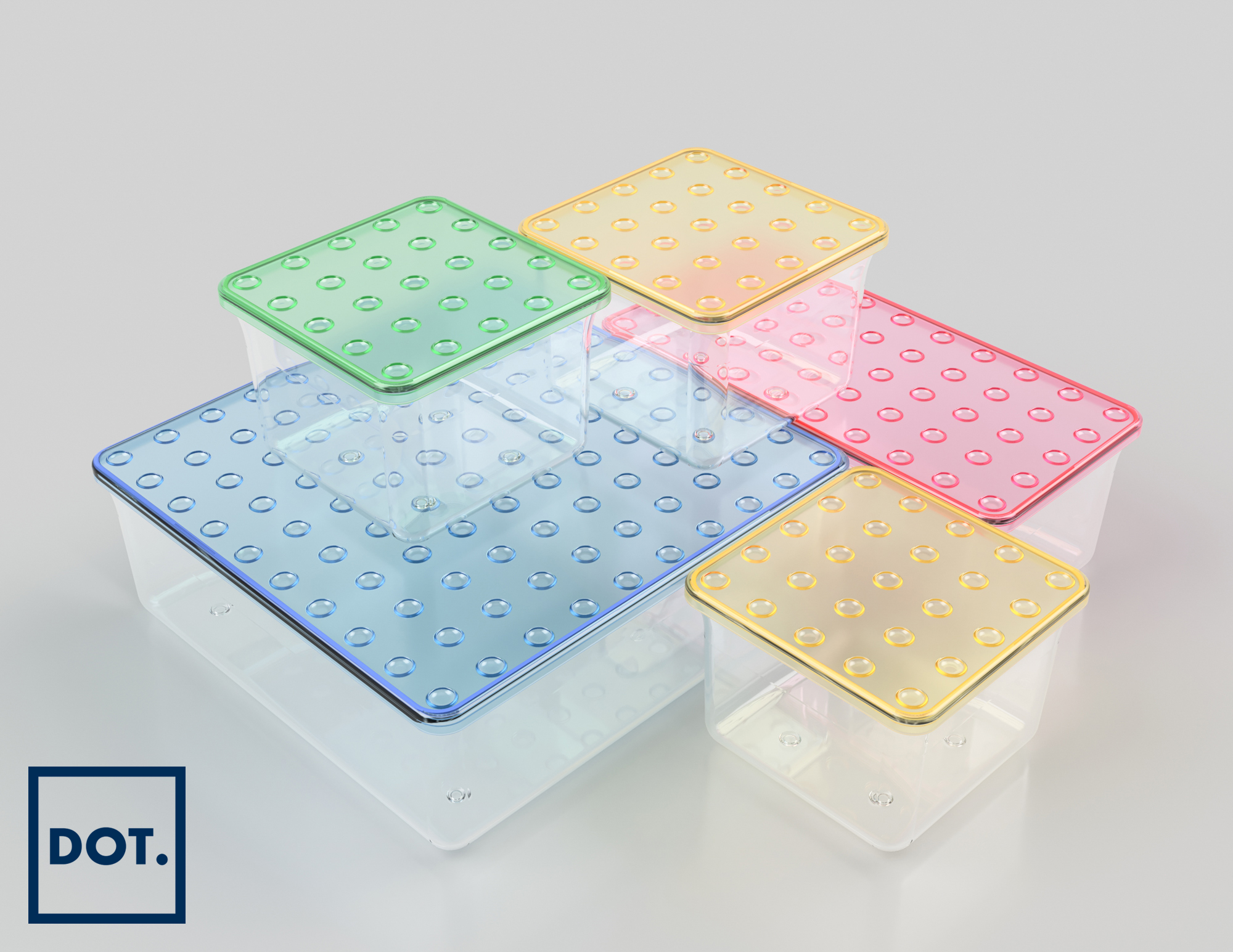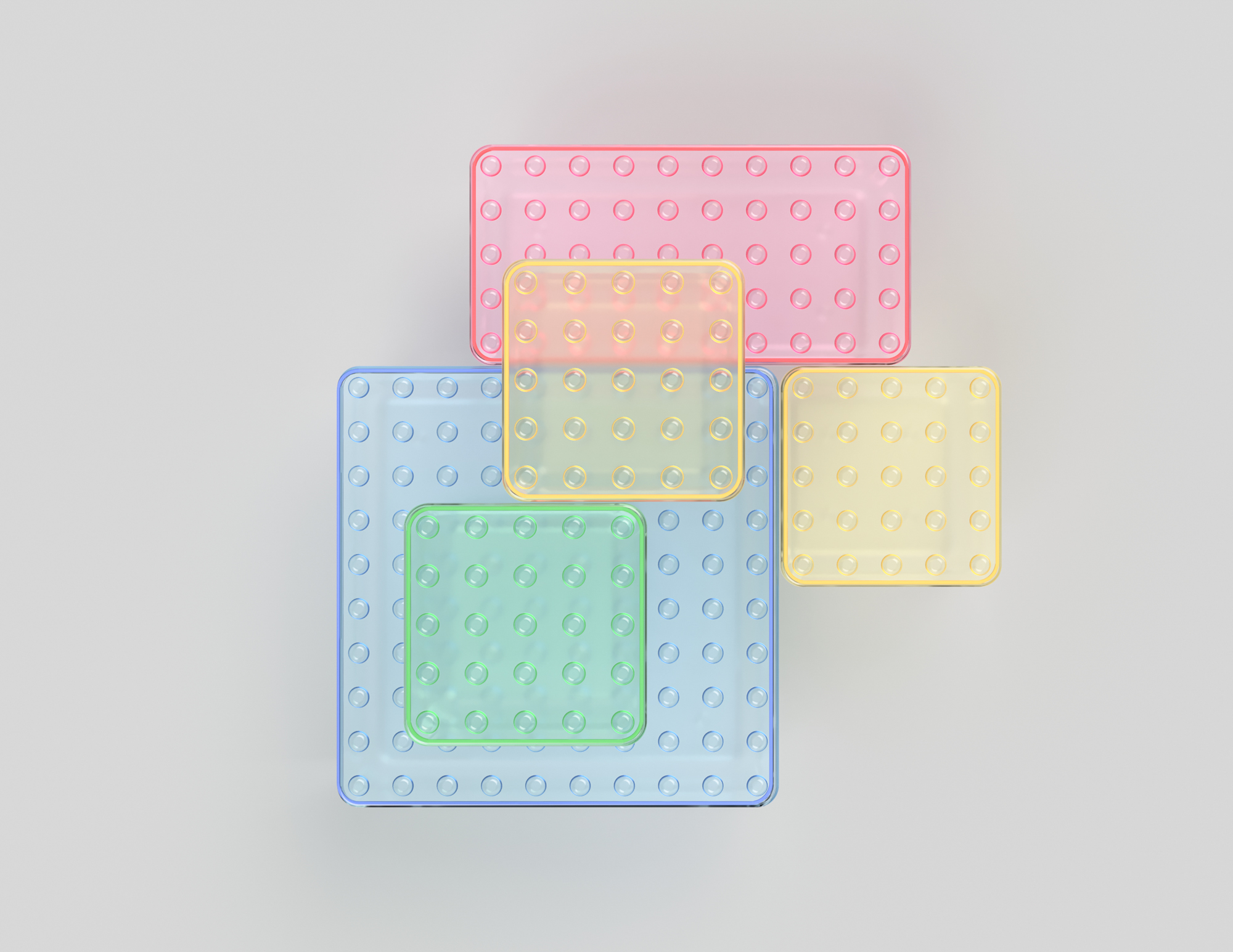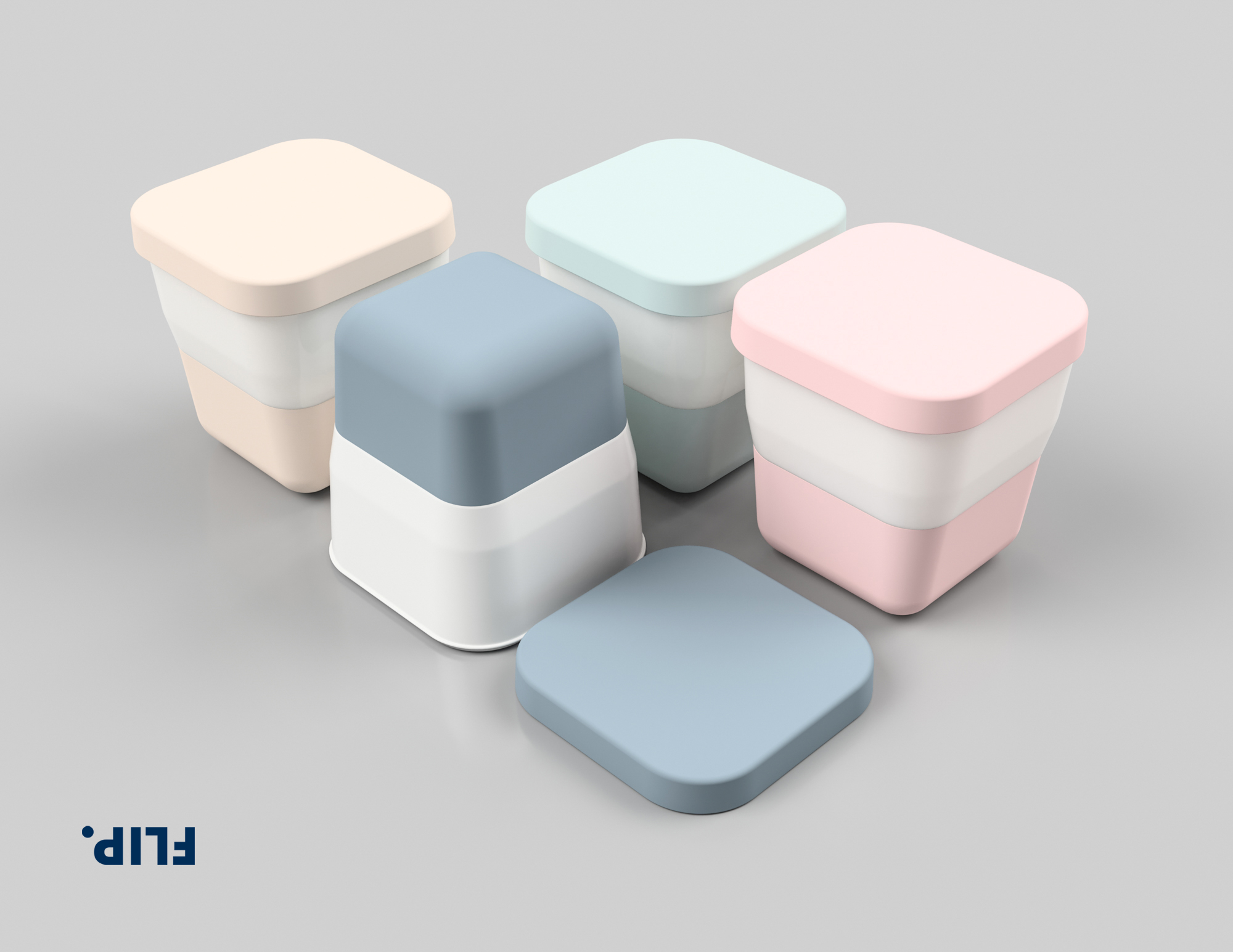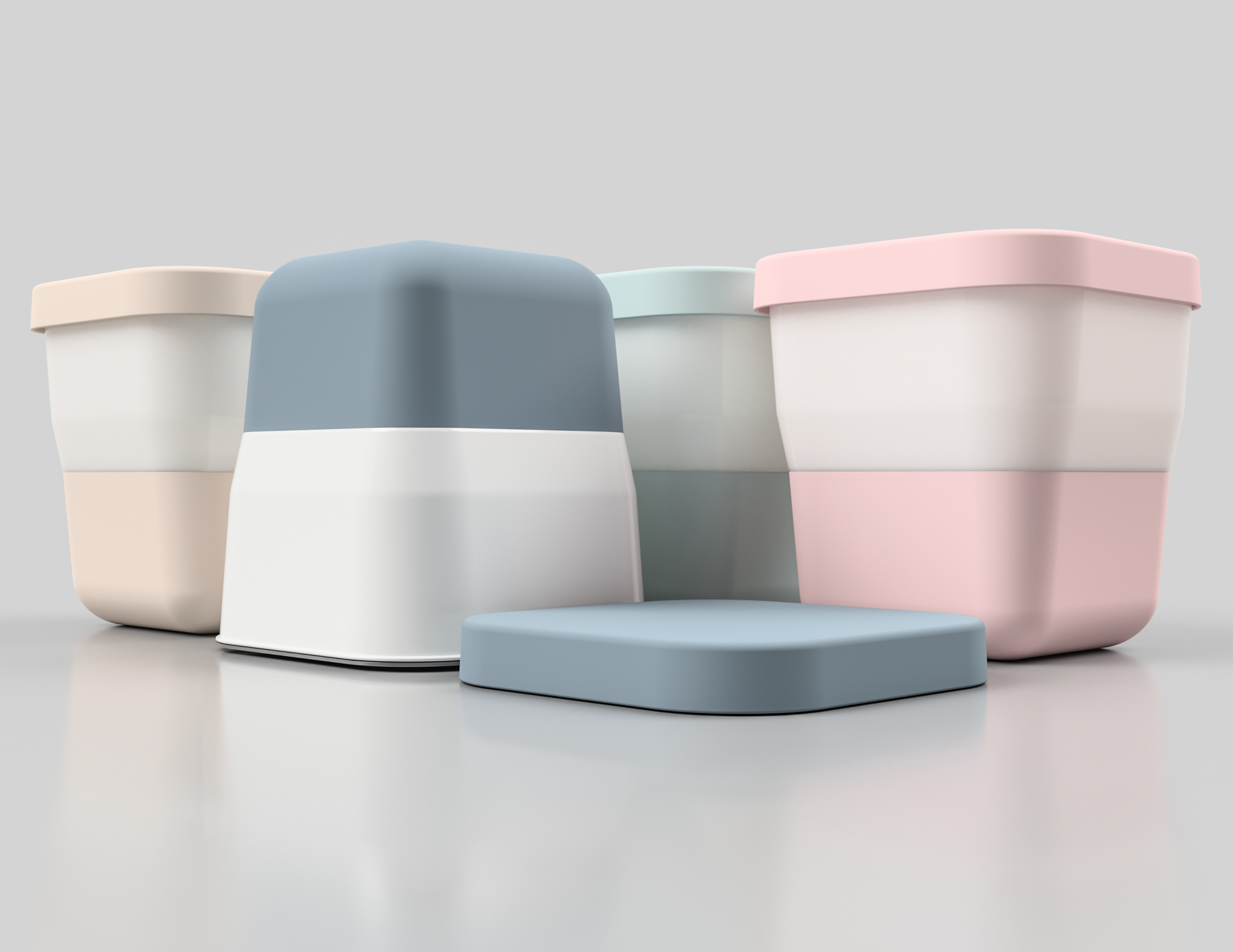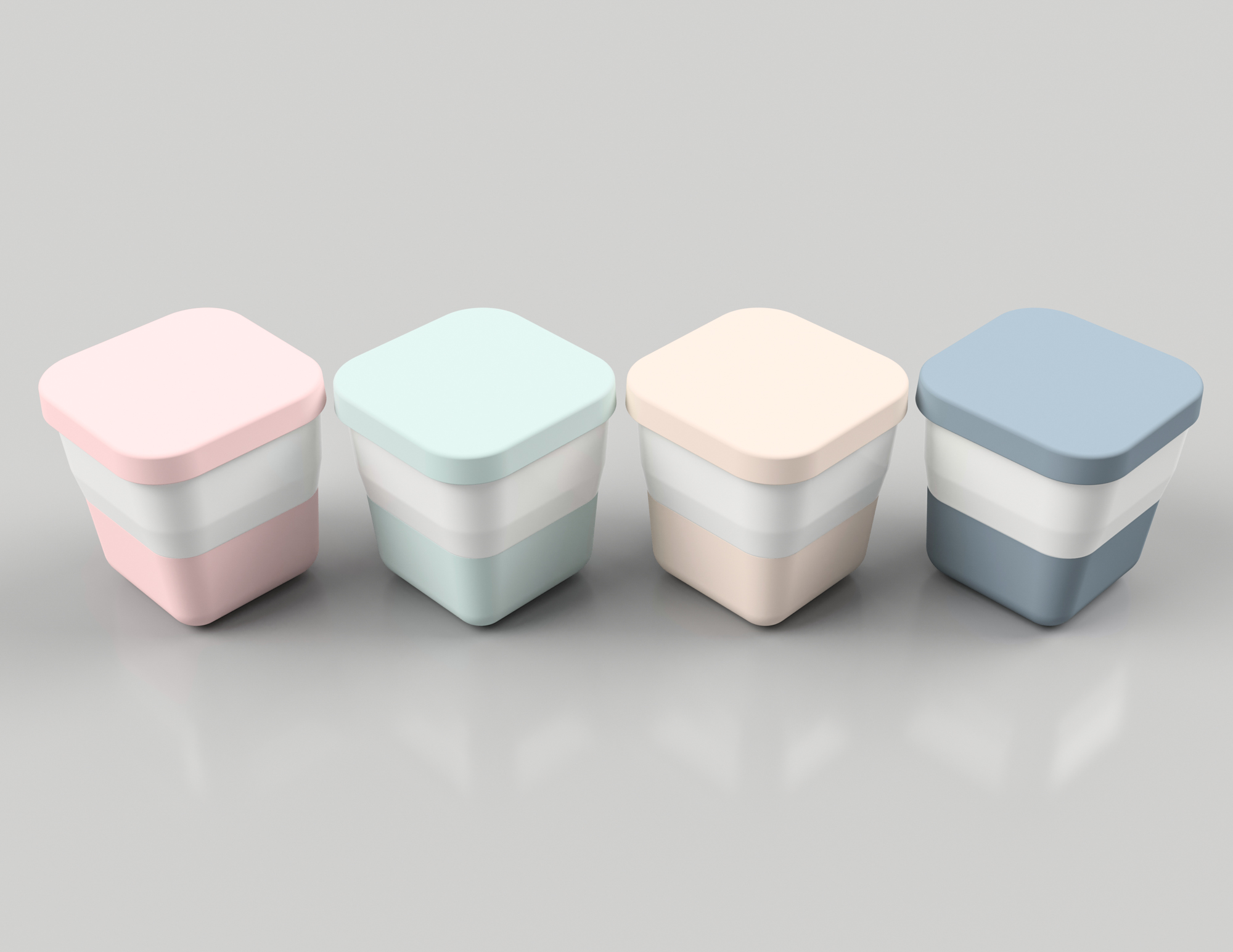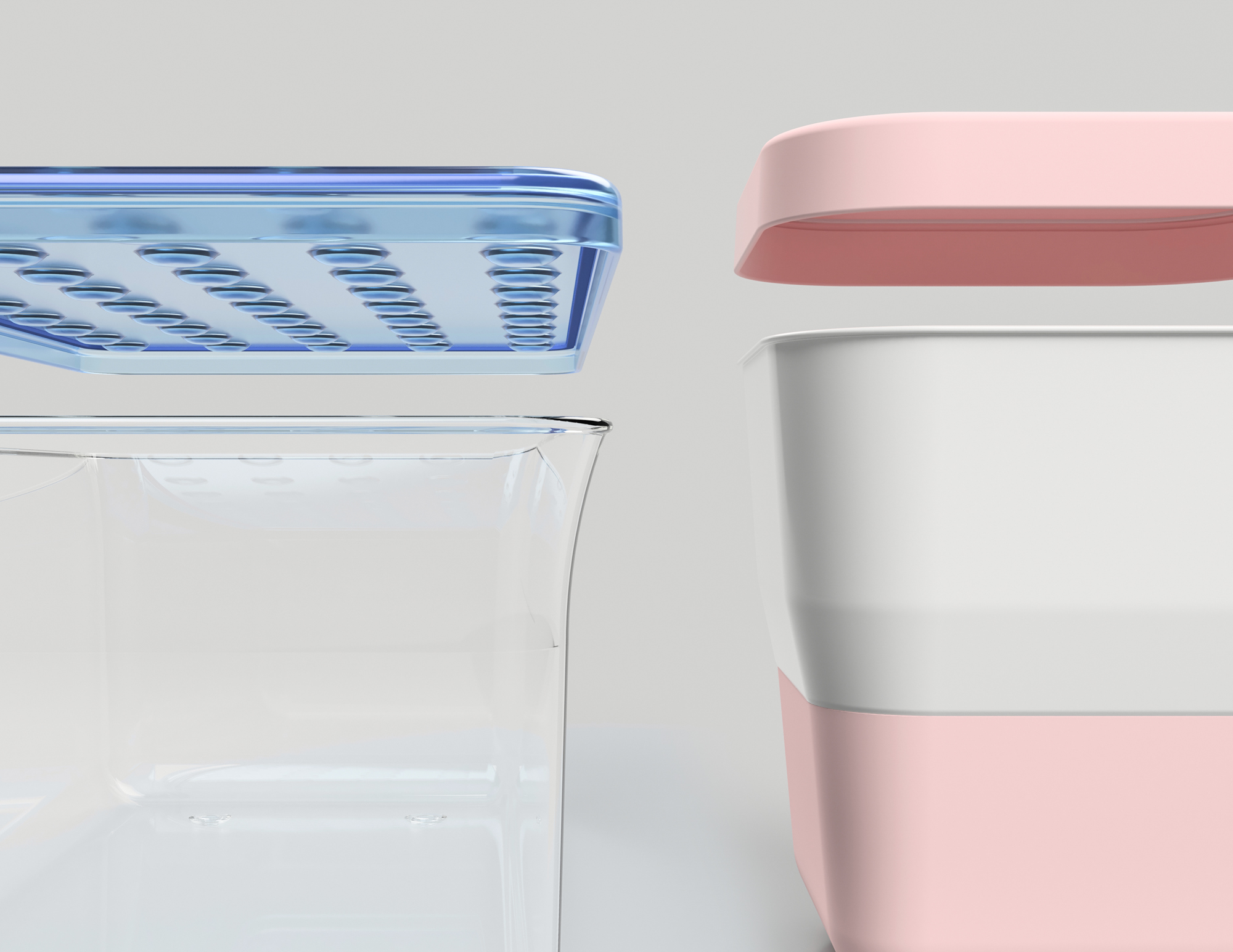 Shown at the Ambiente Consumer Goods Fair in Frankfurt. February, 2018.
In partnership with one of the largest consumer plastics goods manufacturers in Europe, Ill Rotho. DOT+FLIP aims to reinvigorate the familiar and overcrowded marketplace for food strage solutions.
DOT
A centre piece for the home; traditional food boxes are designed to be stacked upwards in one uniform line for good reason, it makes storing them in cupboards or refrigerators simple. Precisely the goal of every other single food storage solution, its been done before. DOT is a playful design that allows the user to stack, manage and create their own system. Manufactured from a clear glass like polycarbonate with colourful finishes, DOT is an art piece, a statement for home and demands to be seen, not hidden.

FLIP
Preparing food in advance is a growing trend, one of the common stages for this is preserving food in the freezer. The problem lies within the need of defrosting the contents on short notice. Many containers aren't freezer proof, and become brittle after freezing. The contents are also prone to becoming stuck in the container, making the need for extracting the contents difficult. Manufactured from a soft thermoplastic elastomer, FLIP allows for clean and simple storage solution for the freezer as well as being wildly functional and beautiful.
Project Details
This project was completed at the Politecnico di Milano, Milan, Italy. In partnership with Ill Rotho.
A project by:
Carolin Schabbing
Christopher Chen
Sara Figueiredo
Toumas Jussila
November 2017