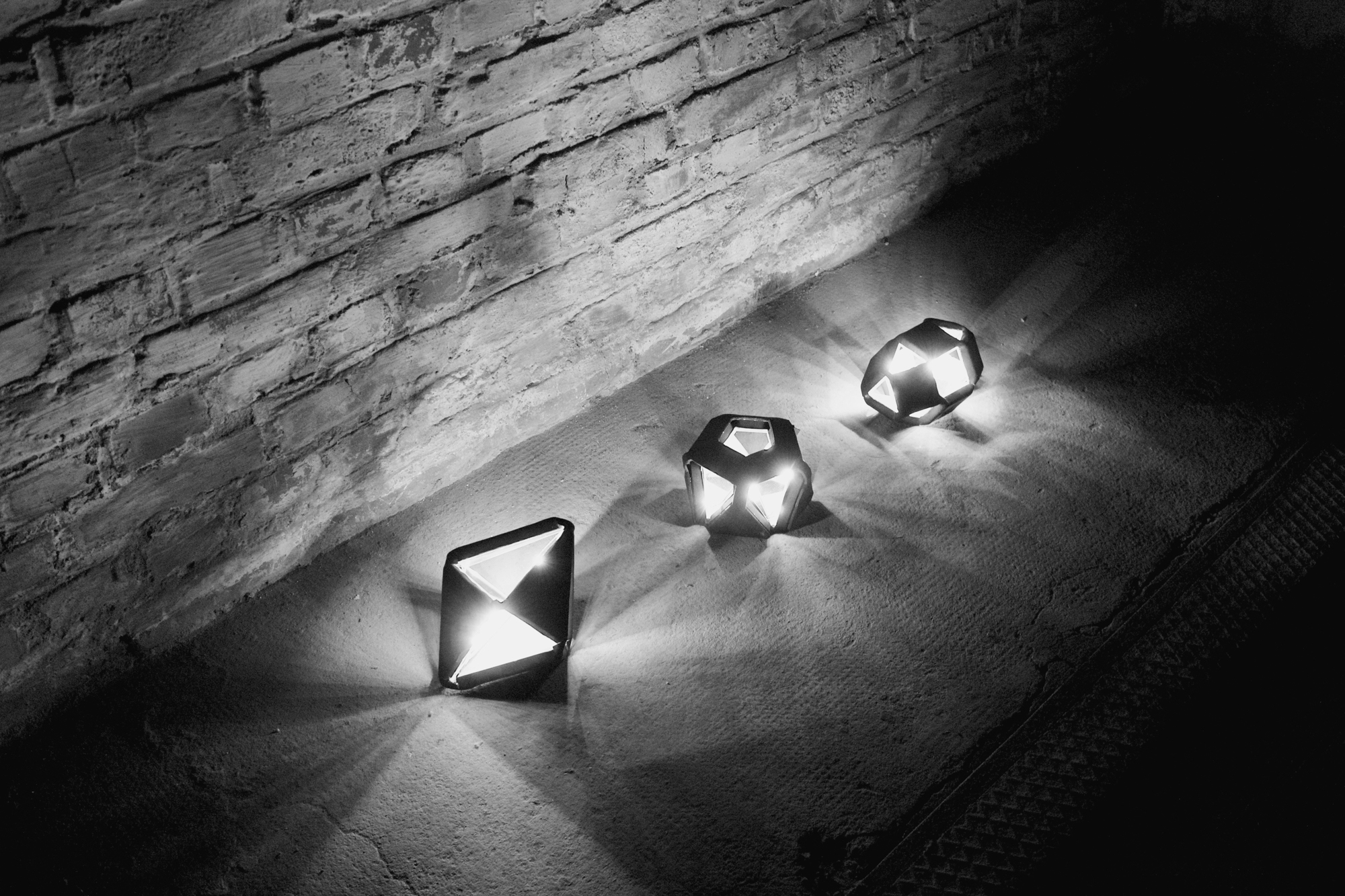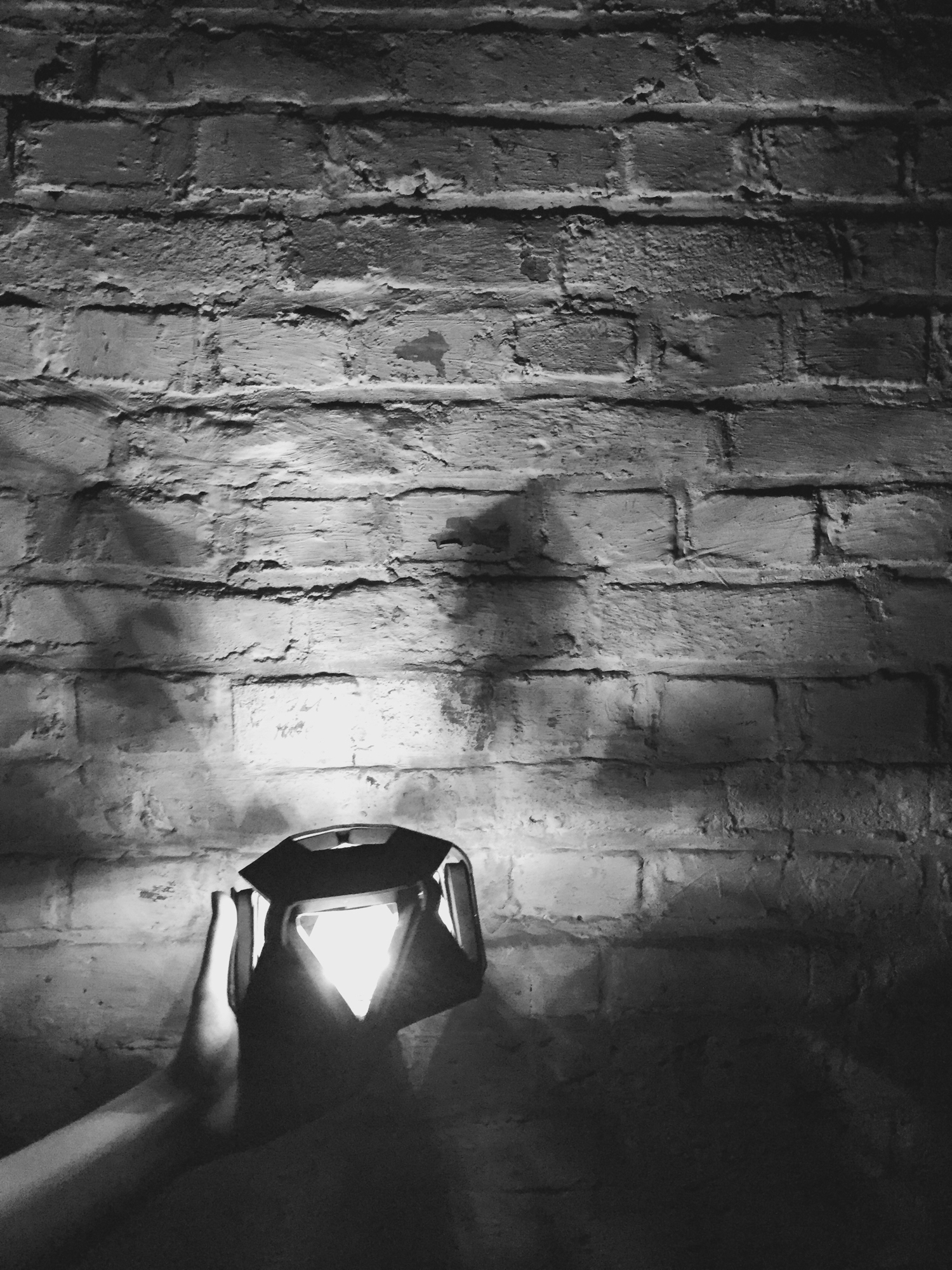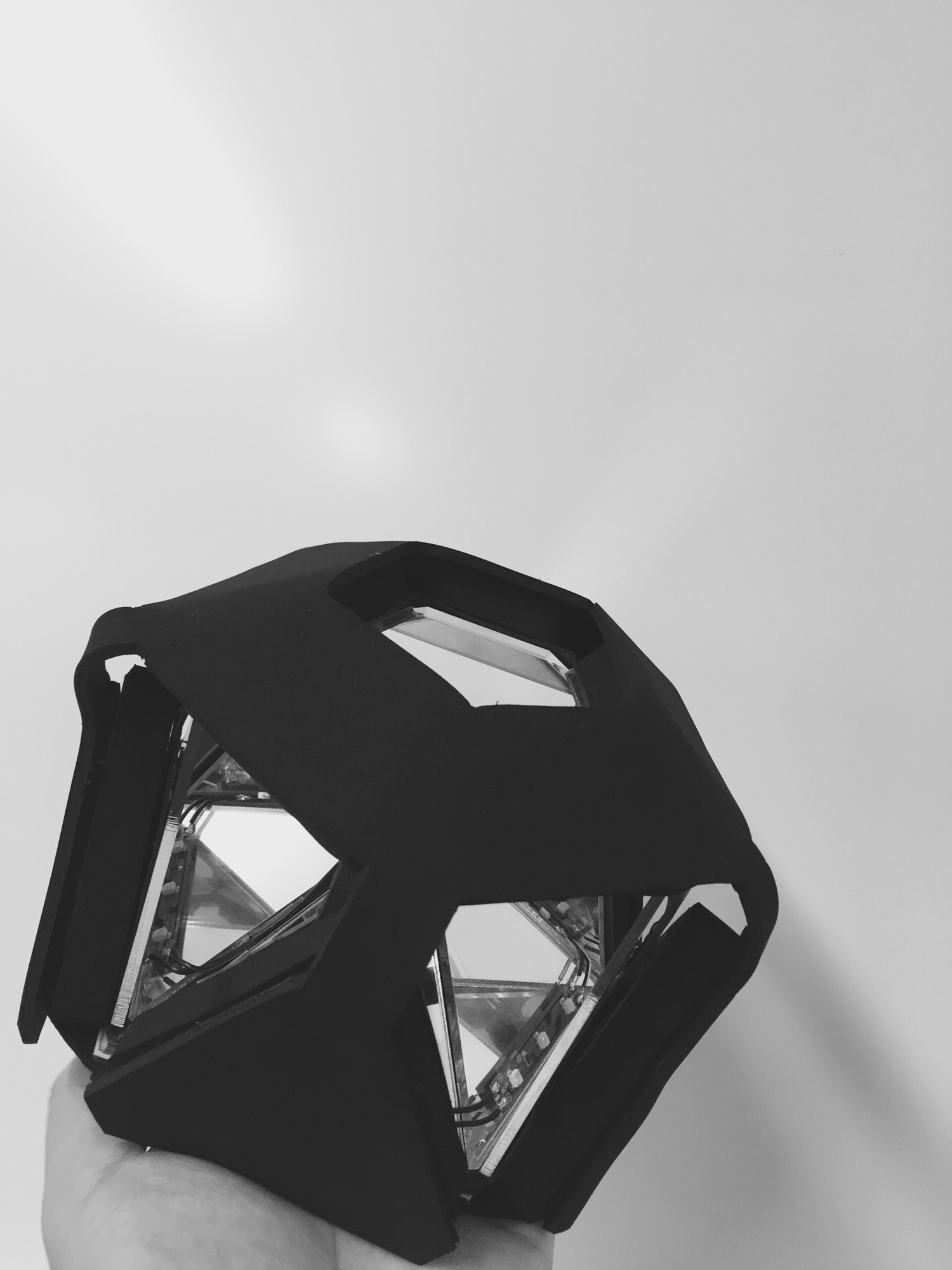 CHANGE YOUR SPACES
The aim throughout this project is to critique the common role of designers to provide users with comfortable solutions to problems. We see this as a hinderance to the users engagement with the products that surround them. We explored reflective surfaces and light as our mediums to create an experience in which the user must engage in choice, action and reaction after being placed into a unique situation. In hopes to encourage self-reflection and inner investigation around perceptions of living spaces and household objects.
The Design
These lights were built to be handled. Covered in a soft natural rubber, they are designed to be played around with, the feel and look of the objects were chosen because we strongly believe engagement and the choice of the user makes the product meaningful. They are geometric shapes, so there is literally no incorrect way to orientate them.
To not stray away from keeping stationary things.
To change spaces, simply.
The Build
Everything in the lights were designed to fit in perfectly including the electronics, this was important as we wanted to keep the objects balanced both in weight and aesthetic. The size of the mirrors were even perfect enough so that the power source would attach on without disturbance.
Project Details
This project was completed in collaboration at The Royal Melbourne Institute of Technology, Melbourne, Australia and the Köln International School of Design, Cologne, Germany.
A project by:
Beatrice Preston Zly
Christopher Chen
Manual Hübl
Michael Barion
Robbie Smillie
June 2016